Automatic Oil Filling Machine with CE & Filling Line /machine(GZS24/8)
Automatic 5L oil filling machine with hood (professional customized machines for u!)
Introduction:
This series of automatic oil filling machine, with piston-type filling, is a most welcomed liquid filling machine in our products; the humanized design makes it widely used for filling various oil and viscous liquids, paste & drinks, like oil filling, washing liquid filling, body-lotion filling, shampoo fillinf, engine oil filling, liquid detergent filling ect.
Features:
1. Adopting plunger-style metering pump and pneumatic-control stainless steel valves to fill, suitable for filling various viscous liquids. (also we have flowmeter type filling, gravity type filling, weighing type filling for choice)
2. Pneumatic-control injection pump is convenient to adjust filling dosage accurately, with high filling precision.
3. Filling heads with anti-drip device and with function of back-sucking, ensuring no phenomena of the wiredrawing and driping and leakage.
4. Linear bottle in & bottle out, suitable for various bottle specifications, & very easy to adjust & maintain.
5. The whole machine is easy to clean and disinfect, convenient to change different specifications.
6. PLC control system, frequency conversion, no filling without bottles, with high degree of automation.
7. Made of stainless steel 304/316, delicate & durable.
Technical parameter
Model

Number of washing filling and capping

Production capacity
Bottle per hour(0.5L)

Applicable bottle specifications (mm)

Power(kw)

Dimension(mm)

GZS12/6

12, 6

2000-3000

0.25L-2L
50-108 mm
H=170-340mm

3.58

2100x1400x2300

GZS16/6

16, 4

4000-5000

3.58

2460x1720x2350

GZS18/6

18, 6

6000-7000

4.68

2800x2100x2350

GZS24/8

24, 8

9000-10000

4.68

2900x2500x2350

GZS32/10

32, 10

12000-14000

6.58

3100x2800x2350

GZS40/12

40,12

15000-18000

6.58

3500x3100x2350
Oil Filling Machine
a.2-in-1 filling machine is automatic filling and camping.
b.It is suitable for all kinds of edible oil ,juice,seasoning etc.
c.This series products apply electronic measuring mode and special liquid component to realize low foam volumetric filling and can realize non-contact filling under all temperature condition.
d.Production varies from 1000BPH to 20000BPH.

The oil fillIng machine(PIC)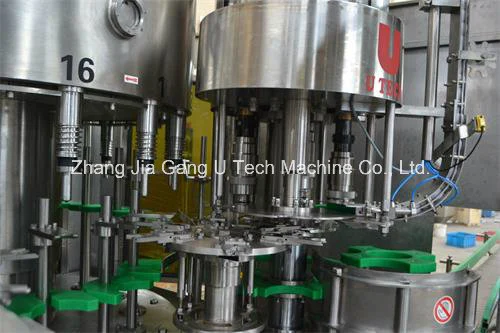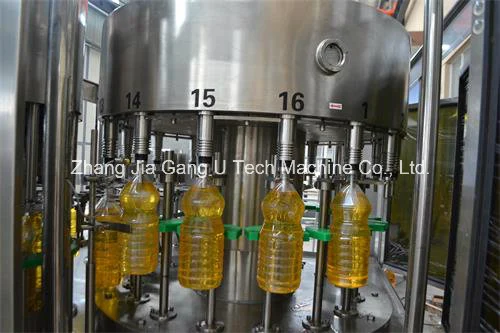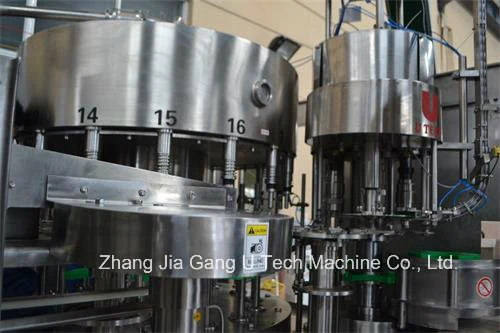 Our package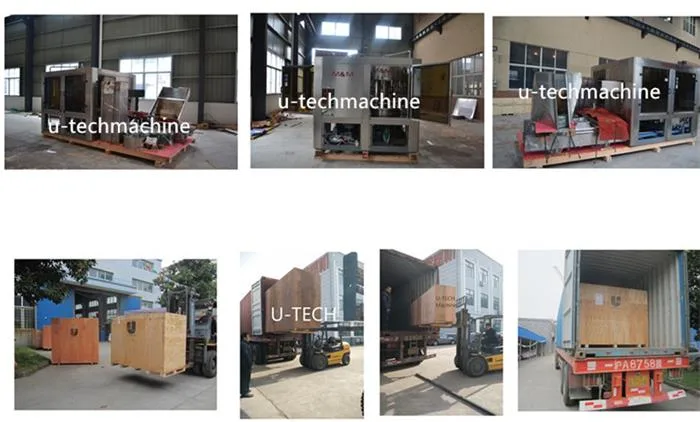 Our factory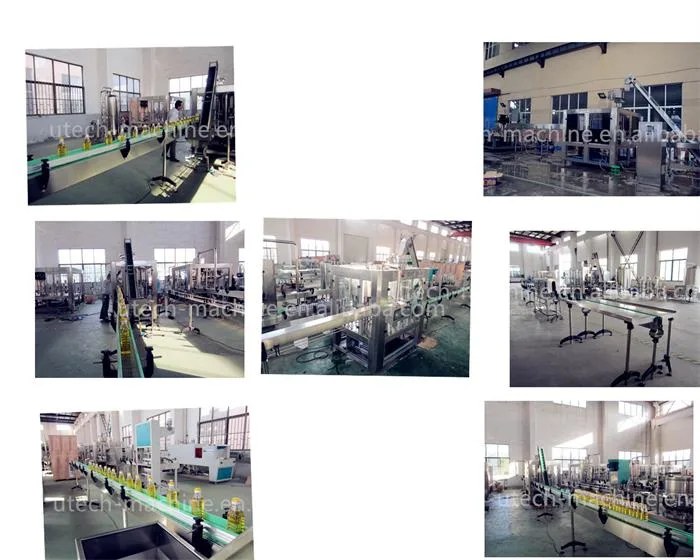 Contact Person:Elena Xu
Welcome To Visit Zhangjiagang U Tech Machine Co.,Ltd!.