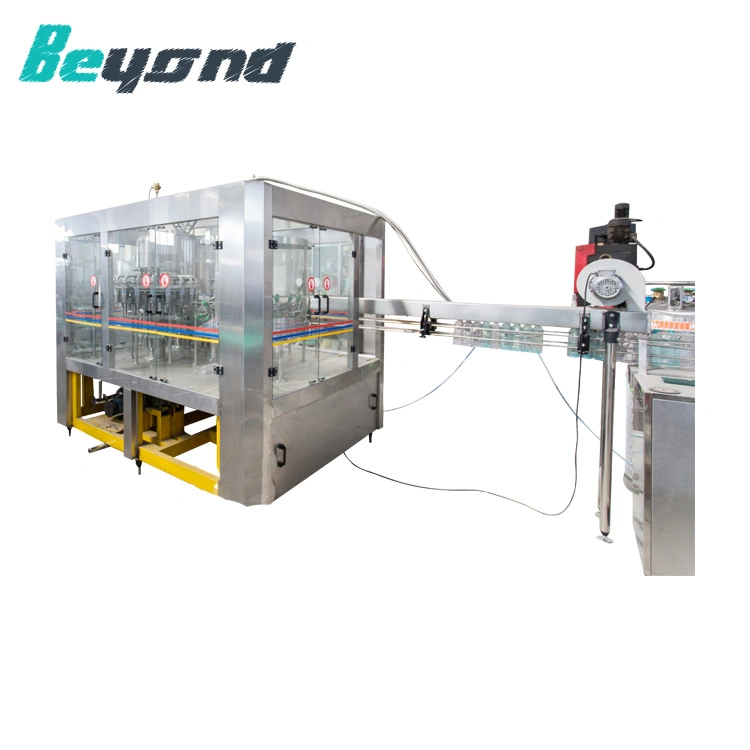 Application of Oil Bottling Filling Machine:

1. This type of oil filling machine is mainly suitable for all sorts of viscous and nonviscous, erosive liquid, such as plant oil chemical, liquid, daily chemical industry.

2. This machine integrates filling and capping in one machine.

3. This Liquid Filling Machine adopts low vacuum filling to ensure filling accurately without bubble of leakage.

4. Cap screwing device adopts assorted magnetic pieces-structure to avoid damaging the cap when screwing it on the bottle.

5. The machine will do filling and cap-screwing when there are bottles on the work position and it will not do filling and cap-screwing when there is not any bottle.

6. It needs to change the bottle conducting board when another kind of bottle is used in production.

7. The machine is easy to operate and to change for different kinds products.

8. It is applicable to the production of glass bottle and plastic bottles.

9. Using microcomputer PLC programmable control system of MITSUBISHI, air course system using AIRTAC Taiwan production, SUS304 material for filling valve Material of the filling valve can also be customized according to customer requirements to ensure quality of the filling machine.

10. It has applied German technique on photoelectric sensors.

11. There is a switch for step progressive type supply and continuous supply. It can be set optionally.

12. It can be installed with the CIP cleaning system according to customer requirement.

Because of the space of this page is limited, the specifications and parameter in this page may be just matches one signal mode machine. Our factory can customize according to customers' different requirements. If you have any question, just click the "Chat Now " on the right side of this page, if it's shows "Off Line", you can click the "Contact Supplier" to tell us what you want to know or your requirements, we will reply you within 24 hours. My name is Catherine. Hope we can become partner in business.
Model

Filling number

Capping number

Production capacity Bottle per hour(1L)

Applicable bottle specifications (mm)

Power(kw)

oil filling machine
Dimension(mm)

GZS12/5

12

5

3000-4000

0.25L-2L 50-108 mm H=170-340mm

3.58

2100x1400x2300

GZS16/6

16

5

5000-6000

3.58

2460x1720x2350

GZS18/6

18

6

7000-8000

4.68

2800x2100x2350

GZS24/8

24

8

9000-10000

4.68

2900x2500x2350

GZS32/10

32

10

12000-14000

6.58

3100x2800x2350

GZS40/12

40

12

15000-18000

6.58

3500x3100x2350
Service Term
1. Installation
The initial installation is not included with the professional member. All installation with our team must be scheduled at least 4 weeks in advance before actual trip taken. All necessary connectivity must be ready prior the service being scheduled.

While our professional member arrives at the site for a completed and final installation, two days training course will be provide to the customer for operation and maintenance procedure. The initial installation is provided within 5 working days . The actual installation days many vary, based on different machine mode and packing lines. Each day of working hour consist at 8 working hours. Any additional day will be charge according to our service fee listed below.

When initial installation is being called for our professional member required, the surcharge will be made advance by the purchase at US$80/person/day plus all travel expenses. Travel expenses include documentation fees visa charge); local and destination transportation charges air, train, ferry, bus, taxi or any means of transportation required to arrive to/from destination); accommodation (minimum of 3 star hotel facility) and 3 daily hot meals.

2. Translator
If translator is required and can't be provided by purchaser then we will provide a translator for same charge as initial installation stipulated above. All communicate with our engineer should be in Chinese. Any translation provide by us will be based between English and Chinese only. Purchaser is responsible for the translation between local language and English.

Commercial Terms
1. Warranty
All parts are under two Year Warranty with defects from manufacturer. Any other defect caused by human error, mishandling, wear-and tear & any foreseeable conditions will not be covered by this warranty. All electronic parts and component can be guaranteed by original part's manufacturer or our company.

2. Payment
30% of the total contract amount is to be T/T into assigned account at the period of 5 working days after the Purchase contract is signed.
70% of the balance must to be made via T/T of the remainder balance amount of the purchase contract before the ordered equipment is to be delivered 10 working days prior of the shipment.
We also accept L/C payment, 30% down payment, and 70% L/C at sight

Company Information:
ZHANGJIAGANG BEYOND MACHINERY CO., LTD. is a group company located in Sanxing Industrial Park, Zhangjiagang City, Jiangsu Province, China.
For beverage machine, our main products including:
*The capacity of 2000-- 30000 BPH for juice and tea hot filling producing line.
*The capacity of 2000 -- 30000 BPH for mineral water and purified water producing line.
*The capacity of 2000 -- 30000 BPH for carbonated beverage and cold filling producing line.
*The capacity of 1000 - 8000 BPH for vinegar and alcohol and oil producing line.
*The capacity of 100 -- 2000 BPH for 1 and 3 and 5 gallon barrel producing line.
*The capacity of 2000 -- 10000 BPH for soybean milk and peanut milk and other plants protein drink producing line.
*2~20T/H water treatment equipment(mineral water and pure water).
*PET perform inject and blowing-stretching machine.
Relevant equipments: Bottle unscrambler/Full bottle overturn sterilizer/Concentrating equipment/Plate and tube UHT device/CIP system/Labeling machine/Auto film shrinking packing machine.
We carry a strict quality management system in accordance with ISO9001 requirements. We have established a complete processing line including design and manufacture and sale and after sale service. Our products are well sold around the world.
We are proud to adhere to our company slogan "Engineering Excellence". Please be free to contact us for more information and we are ready for making business relations with you in the near future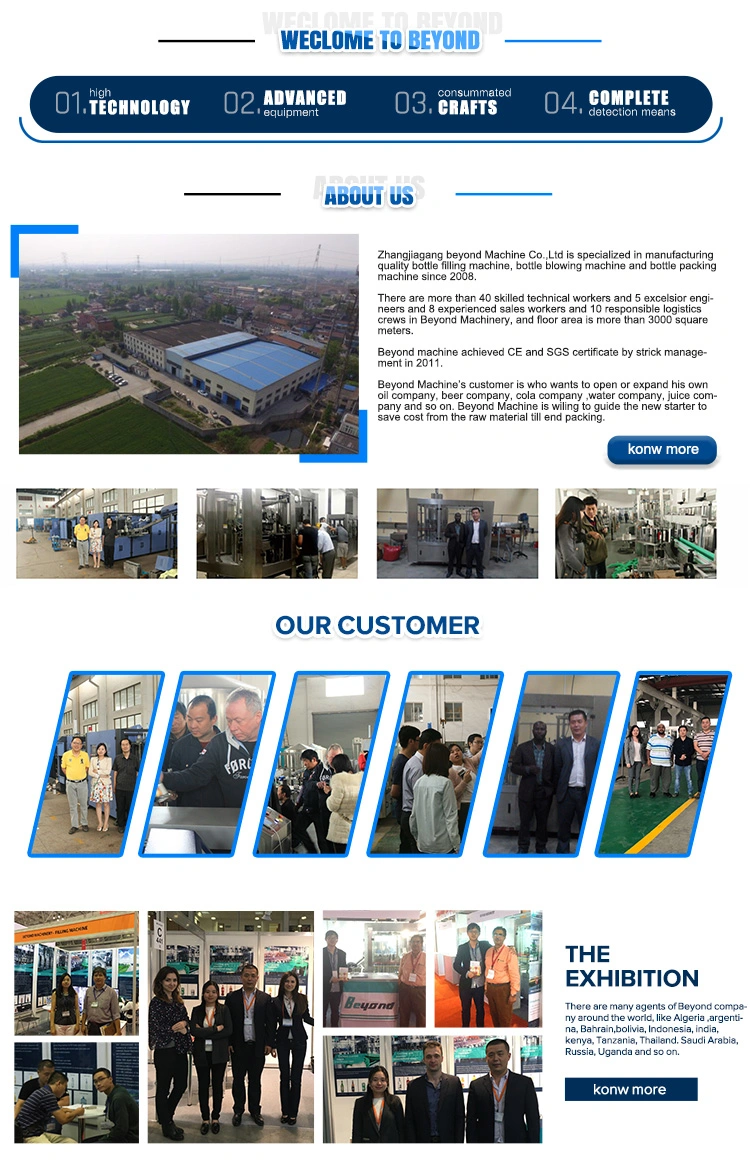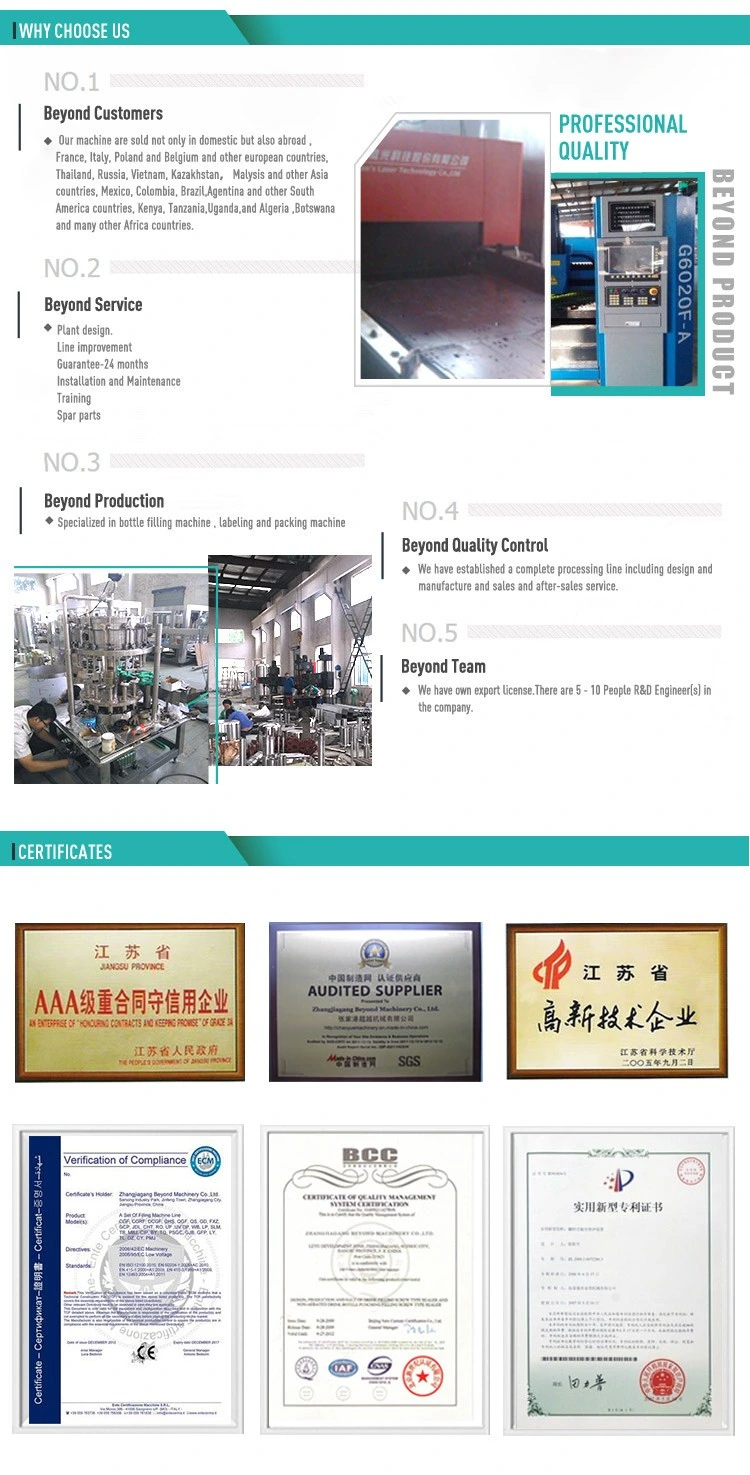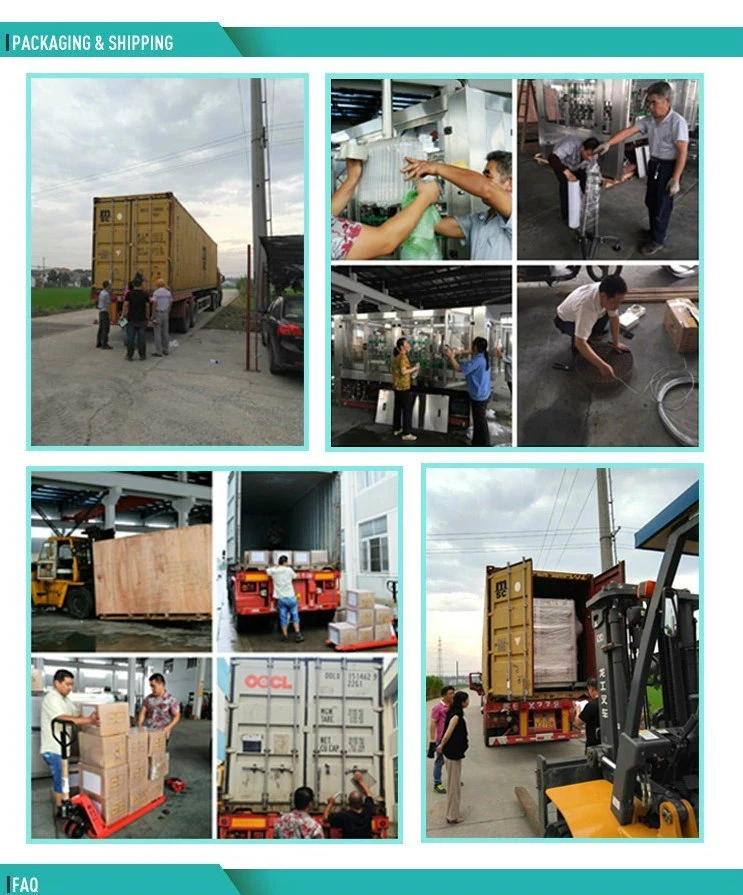 Q:What are you main products?
A:Zhangjiagang Beyond Machinery Co., Ltd. is a 12-year-old manufacturer specializing in the production of beverage filling machinery and equipment. We have been certificated by the famous cercification authority.
The products include: beverage filling machiner,hot filling production line, Pure water filling machine, pure water production equipment, oil filling machine; beer can(bottle) filling machine;milk filling production line, 5 gallon filling production line , carbonated soft drink production line , big bottle water filling production line , three-in-one filling machine, beverage equipment, etc.
Similiar equipments contain water treatment plant ,PET bottle blowing machine,bottle unscramber machine,labeling machine,packing machine,sterilizer,date printer,etc.
We can help you to start a new company in beverage production line .we make all of our customers be satisfied with the machine and our service.Any question about this machine or our factory ,please contact us ,sincerely serve for you .
Q:How can I install my machine when it arrives?
A:We will send the engineers to install and test the machines and have training lessons abroad, but the Visa fee, round tickets, accommodation, eating, and the allowance of 80USD per day per person will be on customer's side.
Or the customer can send the engineer to our company to complete the inspection of the goods, as well as the installation and training lessons ,but the Visa fee, round tickets, accommodation, eating, and the allowance will be paid by customers .
Q:What's your guarantee or the warranty of the quality if we buy your machines?
A:We offer you high quality machines with 2 years guarantee . we will give u free spare parts in 2 years.
If during the warranty period, the quality or specification of the goods is found to be inconsistent with the contractual requirements, or if the goods are found to be defective (including potential defects or the use of unqualified materials, etc.), the buyer has the right to use the inspection documents issued by the statutory authority. During the warranty period of the goods, the buyer shall make a claim against the seller.
Q:Where is your company located ?How can i visit there?
A:Our factory is located in XiGang jinfeng town,zhangjiagang City,Jiangsu Province,China.
You can fly to Shanghai Pudong International Airport and we are warmly welcome to visit us.(Provide pick-up service.)
Q:How can l get some samples?
A:We have no sample.we will send you more pictures and video about this machine,and welcome to visit our factory to see the machine running in the factory.
Q:How about the quality of your products.
A:Our company guarantees that the products provided are brand new, unused, with the latest design and suitable materials, and comply with the quality, specification and performance of the contract in all respects.
Q:What's the delivery time?
A:7-45 days after the T/T deposit or L/C.(The premise is to receive customer's samples and deposit).
Q:What about Product's material and configuration use?
A:304 stainless steel, the machine frame material is iron. According to customer requirements, 316 stainless steel is available , complete machine stainless steel, and customers demand specified configuration.